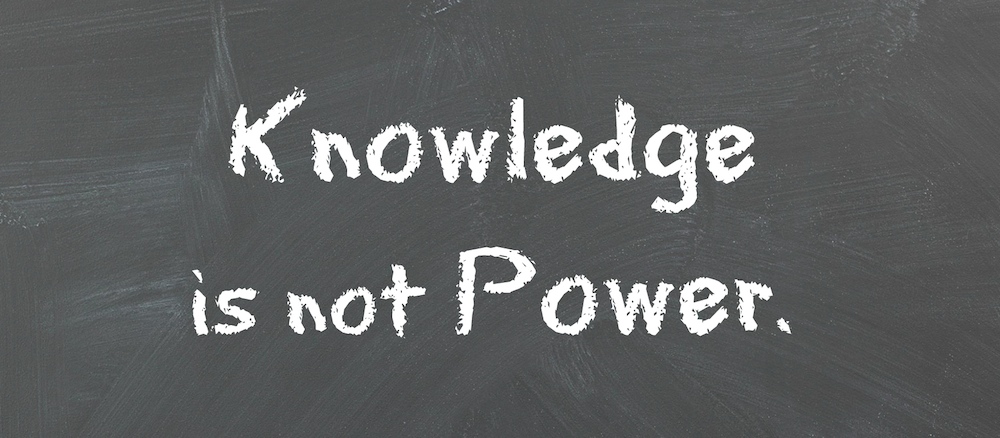 The alarm clock rings.  It's 6:00 am, time to start a new day.  You shower, get dressed, eat breakfast and leave for a day of treating patients in your dental practice. What happens if you don't make it there?  Unfortunately, life is an obstacle course of motor vehicle accidents, health crises, slips, falls and other life challenges.  There are no guarantees.  Any one of these things has the potential to ruin a morning, a day, a week or a life.  If something were to derail your life, are you ready?  Are you prepared?
Of course, none of us ever think it will happen to us.  I was an indestructible, weight lifting, athletic mesomorph until a freak accident removed me from my practice for two years, 15 years ago.  A friend's life has been turned upside down by a diagnosis of Lymphoma.  A colleague's ability to practice has been shattered by a devastating bicycle accident.  A sensational, vibrant, personable Past-President was killed in a hit-and-run accident only one week ago. What would you do?
In the past, I was not fond of the "Study Club Scene".  Colleagues would join for a dinner, a lecture and a night of bragging about how well their practices were doing, whether it was true or not.  More recently, Study Clubs have included more meaningful presentations with dental corporate sponsorship, but they have also become places to commiserate through difficult times.  When bad things happen to your colleagues, you start to worry, yourself.  I rarely arrive home after a study club meeting feeling energized and inspired.
A development of greater significance to me, and my life, occurred 25 years ago, when 5 colleagues and I (Drs. Steve Boral, Bob Berg, Barry Goodman, Fred Danziger, Jay Piskin and myself) separated from our Study Club and created, for lack of a better concept, a DDS (Dentists Desiring Success) Support Group.  In the beginning, it was a night of honestly sharing the challenges that we were facing in our respective practices and, together, trying to sort out solutions. We discussed staff issues and difficult patient challenges.  We complained about insurance companies, government regulations and our lack of training in the "business" of dentistry.  They Didn't Teach Us THAT In Dental School.  (What a great title for a book!)  What made it more meaningful than other groups was that we each started to become more invested in the success of our 5 friends/colleagues' practices.
Over time, it became a much more intimate experience which included discussions of life challenges, marriage, children, family, finances, health and emotional well-being.  Some meetings occurred during Monday Night Football, at baseball games, amusement parks or spas.  We traveled to Dental Meetings together and a couple of times each year, played hooky from our practices together in what we called "mental health days", which consisted of massages, and then dinner.
The most definitive expression of how this group evolved occurred after my 2-year period of disability when we realized the ultimate power of being committed to one another. We developed an informal agreement that, should anything ever again happen to one of us that would prevent one of us from practicing dentistry, the others would make sure that their practice would make it through the challenge.  My two years of absence devastated my practice and we wanted to make sure that it would never happen again to any one of us.  The commitment was that if something happened such as a disability, or even death, the other five would rotate a day per week into the affected members practice to keep it running until the affected member could return.  In the event of the unspeakable, the commitment would keep the deceased's practice running to insure that the surviving spouse would receive the greatest value for the transfer of the practice to a new owner.  This gave all of us the safety of knowing that our friends would insure that our practice remained viable for our return or for the welfare of our family.
These five gentlemen have become very important to me in my life.  We have shared each other's life challenges and successes, celebrations and disappointments.  We have attended family triumphs and comforted each other through tragedies. But above all, we have been there for each other.  Fred has retired and moved to a milder climate and the rest of us now bring "to the table" more discussion of visits to our physicians for various ailments.  But what has flourished, is our mutual affection, respect, and commitment to being there for one another come "hell or high water".
Preparedness does not have to entail such "global" challenges of disability or death.  There are many areas where we can perform like Boy Scouts, and better prepare for the unexpected.  I often tell the story of how five years ago, between the months of March and June, six members of my team (out of 10) told me that they were going to be unable to work, beginning in September (Five pregnancies and one team member beginning Hygiene School).  Stunned with the coincidence of five simultaneous pregnancies I did some calculations and computed that 40 weeks prior to the similar due dates was the night of the previous year's holiday party.  I deny any responsibility for any of those children, but I do take pride in the fact that our practice's parties put team members in a very good mood.
Mercedes, our Office Manager (and presently, the Administrator and third Coach in Smile Potential) developed a Practice Systems and Procedure Manual that described, in detail, how to perform every task done by every member of our team.  The book is almost 1,000 pages and lists clinical tasks and administrative responsibilities.  Computer tasks are described with highlighted printed screens of every mouse click to show the flow of every operation.  Systems run a practice.  People run systems.  When your systems are documented to this extent, it ensures the success of your practice regardless of the "players".  You remain prepared to succeed through almost any challenge.  By the way, the last quarter of that year, with five new team members was our most productive period of the year.
One last area that must be discussed in being prepared is being up-to-date in CPR and Medical Emergencies.  In dentistry we expose patients to many things that can have significant effects on their well-being.  We administer medications that can cause systemic reactions (epinephrine and sedatives).  We use things that can cause allergic reactions (latex and medications).  We are operating in a wet, slippery environment where small objects can be lost "down the hatch". (Please don't ever attempt endodontics without using a rubber dam).  Each of these events can cause significant emergent medical challenges.  Please maintain current CPR and AED certification for you and all the members of your team.  In addition, please establish emergency protocols for your practice.  Each member of the team should know their responsibilities should any type of emergency occur anywhere in the office.  Document responsibilities and conduct periodic mock emergencies to keep your team prepared.
Life is full of surprises.  You never know.  Always be prepared and implement strategies to get you through whatever your practice and life can throw your way. Are you prepared?
For more information about being prepared, please call 516-599-0214
or send an email to SmilePotential@aol.com.