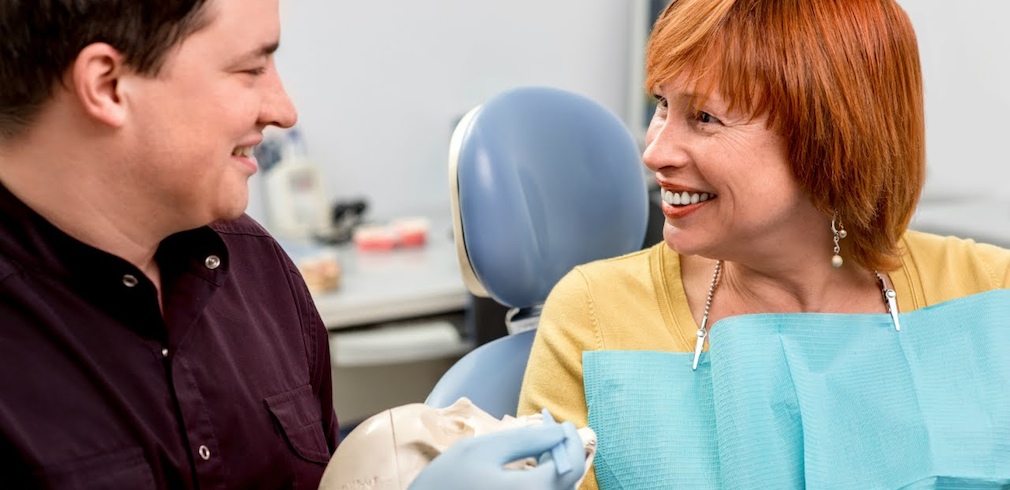 The harsh weather this winter created hardships for many dental practices in the Northeast.  There were impassable roads, frozen sidewalks, frigid temperatures and this resulted in numerous falls and broken bones, burst pipes and roof and ceiling leaks.  In my own office, there was a roof collapse from the snow that led to damaged equipment, flooded conditions and significant ceiling leaks that took rooms out of service, unless an umbrella was used during treatment.  There have been many missed days and shortened days and office schedules have often resembled slices of Swiss cheese.  Revenues have been down and many doctors have expressed concern about having had to dip into credit lines to meet expenses.  What do you do when things go so bad?
I reside in the Town of North Hempstead on Long Island.  For the last 10 years, our Town has sponsored a Polar Plunge into Hempstead Harbor for the benefit of Special Olympics.  For the life of me, I could never dream of walking into frigid water in the middle of the winter, even there was a good "Reason for Freezin'".  There was once a Seinfeld episode that described a consequence of such an act and this was sufficient to keep me from ever engaging in this sort of activity.  But for the benefit of the Special Olympics, it is kind and generous that these individuals do this.  This year, however created a problem.  This was the coldest winter on record here in the New York area, with temperatures averaging 11 degrees below normal.  The average temperature for the entire month of February was 21 degrees and we had the most days, ever, of single digit temperatures.  This created a problem for the North Hempstead "Polar Bears".  Hempstead Harbor was frozen solid and more suited to ice fishing than a Saturday morning swim.  What were they to do?
Here is where a contingency plan prevented the event from being cancelled.  On Saturday, March 7th, the Polar Bears assembled at the shoreline at Bar Beach, in Port Washington, and they were joined by the Port Washington Fire Department, who brought with them their most powerful "Pumper Truck" to hose, douse and spray the Polar Bears until they were sufficiently blue.  Thus, the event was saved and the task was completed.
One situation that many practices face is the occasional, and hopefully its occasional, late lab case.  The patient presents and the lab case is nowhere to be found.  Most doctors and team members will blame the lab and display disappointment and frustration.  How do you think this makes the patient feel?  The fact is that the patient has no relationship with the lab and views it as an extension of the doctor.  When the doctor complains about the lab, the patient wonders, "Why did the doctor choose that lab to work with?"  A more constructive way to deal with this is to state, "After looking at the models from our last appointment, I questioned the accuracy of the bite.  In the interest of making your crown (or bridge, or partial) perfect, and you know I am a perfectionist, I felt that it was important to recheck the bite and confirm its accuracy.  This will be a very short and comfortable procedure and it will insure a better fit for your restoration."  This positive spin eliminates placing blame for a mistake and helps to build patient confidence instead of deteriorating it.
What happens when members of our teams are out for a day, or a week, or longer.  One of the greatest contingencies that we can have is cross-training of our teams.  In most practices, if the "front desk" person is out, the doctor will either try to work without the post filled for the day, or hire a "temp".  An administrative position has the most difficult systems to replace by a "temp".  Our recommendation is to have clinical assistants and hygienists trained on how to properly answer the phone, perform scheduling and collecting payments, and when faced with this challenge, move them up to the "front" and bring in a temporary hygienist or assistant for the day.  If someone is not thoroughly trained on how to answer YOUR phone, they should not do so.  This contingency is further enhanced with comprehensive job descriptions and written procedures and protocols.
When there is a cancellation or broken appointment, it is essential to have a current and functional "short call" list with patients who might have wanted the opportunity to have a sooner appointment, if it could be arranged.  Many times these patients can be enticed to fill in to a short-notice broken appointment with a small courtesy offered.  It is well worthwhile instead of losing out on the productive time all together.
When we are resourceful in our practices, it prevents disappointment for ourselves, our teams, and, most importantly, our patients.  Are you and your team flexible, when necessary?  Does every member of your team help you develop solutions, or do they wallow in disappointments and problems?  When faced with challenges, team members should not only identify the problem, but they should offer a possible solution.  If they are unwilling or unable to try to solve the problem, they are part of the problem.  Resourcefulness and the ability to develop contingencies can very much prevent bad days from becoming disasters and disappointing months from becoming hardships.
For more information about being prepared,
please call 516-599-0214 or send an email toCoaching@SmilePotential.com.
Filed under: Blog
Comments: Comments Off on What to Do If…
---