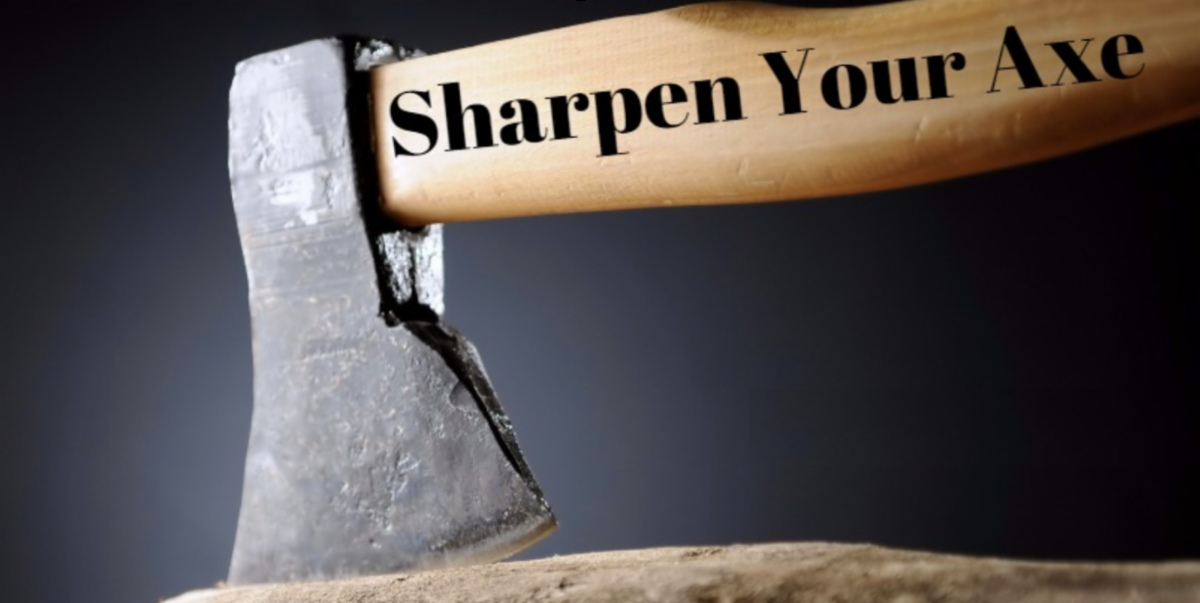 TAKE TIME TO PLAN – JANUARY 2022
Happy New Year. This month has begun with disappointment at the continued interference of COVID on our lives, and on our practices. Every challenge gives us the opportunity to make ourselves better, instead of bitter. When so many are faced with a similar challenge, it serves no benefit to let the challenge kick you down. There were practices in 2020 that still had great years in spite of missing three months. They proved that it is more important how you respond to knockdowns and proceed with a plan. The current slowdown is an opportunity to give you and your team "Time To Plan."
We have definitely been hearing from some of you that your schedules have been adversely affected by the resurgence of COVID among your patients, their families and your teams and their families. The bad news is that every practice has had the same challenge recently. The good news is that the open time in our schedules creates an opportunity to plan for the days when COVID is out of our lives, and this can and will make your offices more productive and less stressful for the rest of the year.
Once upon a time there was a very strong wood cutter. He asked for a job with a prominent timber merchant. The pay was very good and the conditions very favorable for this type of work. For this reason, the wood cutter was determined to do his very best. The timber merchant handed the wood cutter an axe and showed him where in the forest he would be working.
The first day the wood cutter cut down 18 trees. His boss was very impressed and called him the best wood cutter that had ever worked for him. Motivated by his boss's words, he tried even harder the next day, but he only cut down 15 trees. The third day he tried even harder and only cut down 10 trees.
Day after day the wood cutter cut down fewer and fewer trees. His boss came to him and told him that if he couldn't cut down more trees he would lose his job. The wood cutter needed the job very badly and tried harder and harder. He even worked during his lunch breaks, but still he could not cut down enough trees. "I must be losing my strength," he thought to himself. He worked overtime but it was still not enough.
Eventually the boss came to him and told him he was fired. The wood cutter was devastated and handed back his axe to the timber merchant. The boss took one look at the axe and asked the wood cutter, "When was the last time you sharpened this axe?"
"Sharpen my axe? The wood cutter replied. "I have never sharpened my axe. I have been too busy trying to cut down enough trees."
Obviously, the morale of this story is that you should never be too busy to sharpen your axe. Similarly, you should never become too busy to define your vision, sharpen your skills and hone your business systems and strategies in your dental practices. Last month in our newsletter we spoke about the need to properly set goals for the coming year. Here we will give you a strategy to make those goals become a reality.
Every sports team spends their off-season planning for the coming year. Every successful  corporation has meetings to plan for their coming year. Every successful businessman begins the year with meetings with their accountants and financial advisors to plan tax strategies for the coming year. We should do the same.
The lighter schedules from COVID give us an opportunity to try to consolidate the patient appointments to free up one day for a day-long practice planning day or "retreat", similar to what many successful companies do. The "Retreat" Planning day can either be in the office or in the conference room in a local hotel (their bookings are down also, and the rates for this are quite reasonable.) During the lunch break, cater in a nice "Appreciation Lunch" for your team.
Here are a dozen things that can make this day a resounding success:
·     Review your accomplishments of the past year
·     Review and revise your vision
·     Identify things that you had wanted to achieve but didn't get to and plan them better for the new year
·     Find out from each team member what it is that they would like to achieve personally within the practice in the coming year. You will find that many would welcome additional responsibilities and expanded skills.
·     Find out if team members have any obstacles to overcome in order to achieve these personal goals, and develop strategies to help them.
·     Set bold goals for the coming year and determine a really special reward if the goal is achieved. One of our client practices this past year set a bold goal of a 25% increase in order to award their team with a trip on a cruise. The goal was such an incentive that the team drove the practice to hit a 50% increase and, instead of the cruise, they are going to Turks & Caicos for two weeks, while their office space is increased with 3 additional treatment rooms.
·     Determine one thing that each team member can do to make the team stronger.
·     Allow each team member to identify one thing that the doctor can do to help them or, more importantly, one thing to stop doing that hinders them.
·     Establish a yearly calendar for fun marketing ideas
·     Establish a yearly calendar for fun team activities: Miniature golf, "Escape the Room", attend a baseball game, attend a high school football game, have a potluck lunch at a lake or beach, bowling one afternoon or early evening, a painting night.
·     Include training on a new piece of technology OR the management system. Our team of coaches could help with advanced Dentrix training, or teaching your hygienists and clinical team to scan at a higher level to help generate more aligner ortho cases.
·     Smile Potential can be of help in creating this day for your practice, or we could help to facilitate a day to make it a resounding success.
Many of the practices we meet are under producing. Doctors are producing $300-$400 per hour. Hygienists are not producing much more than $100 per hour. This is your typical $600,000-$700,000 practice. More concerning is that we speak with practices producing significantly less than this. Ironically, these doctors are often too busy to come to the phone to receive a pearl or two that could help them generate an extra $30,000 or $40,000. The thought of scheduling an entire day for a team meeting, and take away from "productive time" would be inconceivable for these doctors. How could they ever fathom the thought of taking away "production time" working with Kelly and I, and our team, in a coaching engagement?
The fact of the matter is that practices cannot afford not to take the time. Let me make my case:
·     Every single-doctor practice that worked with the Smile Potential team last year achieved at least a $200,000-$300,000 increase in production and collections.
·     In the last 6 years we have worked with 116 practices and those practices have achieved over $90 million in increased revenue.
What do all of these practices have in common? They took the time to plan and to "sharpen their axe". Their visions are sharp. Their teams have sharpened clarity of expectations. They have sharpened systems in place. Their engagement and focus is laser sharp. Their skills are the sharpest they have ever been. Their patients accept more of the treatment they recommend and have less concern for what insurance will pay. And most important, their sense of perspective…" that they work to live and not live to work" is razor sharp in the mind of every team member.
Doctors, use this temporary slowdown to take the time to plan and "sharpen your axe."