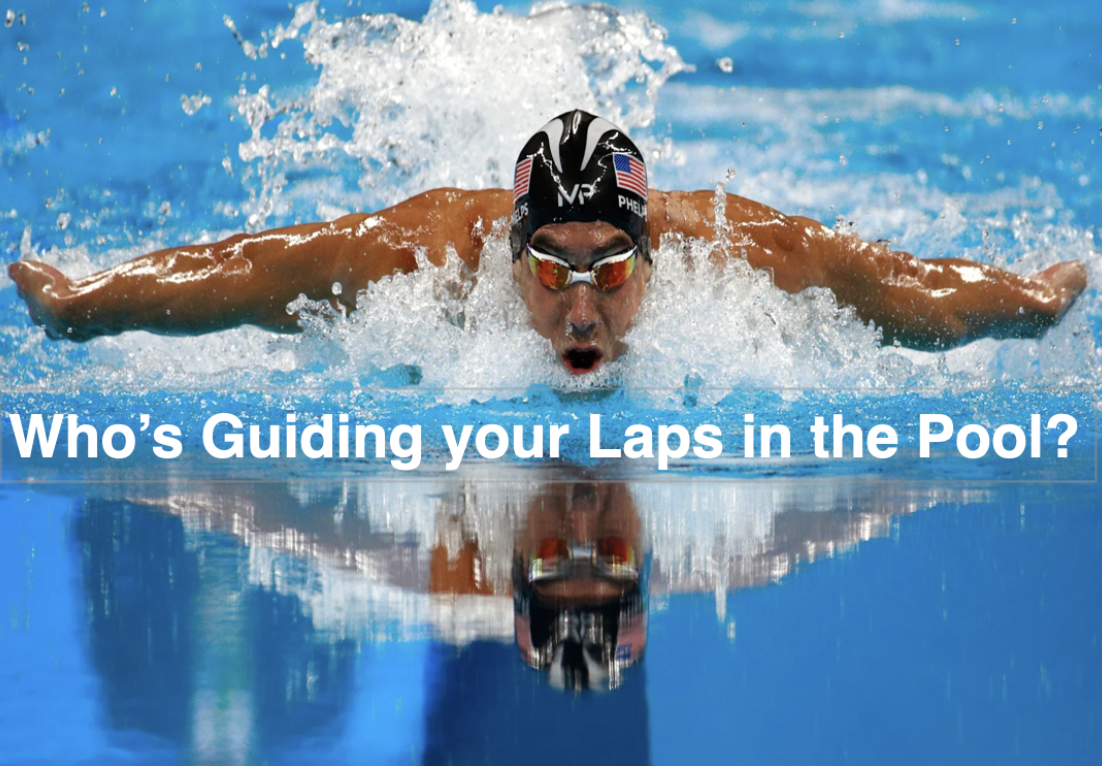 WHO'S GUIDING YOUR LAPS – JULY 2023
Volume 138 – – – – – July 2023
Many practices are reporting mid-year results ranging from slight growth to moderately decreased production and collections. With raging increases in the cost of supplies, team compensation and regulatory compliance, unless your practice is demonstrating significant growth, you may be offsetting your production and busyness. We are dedicated to helping you improve your standard of care, and helping patients appreciate the value of improved and more comprehensive care, to generate improved efficiency and profitability.
Recently we spent some time speaking to a prospective client. We engaged in several phone calls and an in-person meeting. The doctor reported modest improvements in the practice from the suggestions we made, yet the doctor was still overwhelmed with busyness and struggling to see any significant improvement in profitability. Their leaning was to "try to go it alone" in making changes that could increase success. The key factor is that a busy doctor is busy working "in the practice", and does not have the time, energy, or sincere interest in working "on the practice". Over and over, we have seen this scenario play out in resumed stagnation.
In 2008 Michael Phelps was the defending gold medal winner in the 100-meter butterfly. After having won the gold in 2004 in Athens, he accepted the challenge that there were numerous talented swimmers who would compete against him in the next Olympics.
Complacency is the enemy of a true champion.
It is also the reason that reasonably successful dental practices stagnate.
Though he was the best in the world, Phelps committed himself to new and improved training methods and strategies. Those in swimming circles said his continued training became more intense than ever. Leading up to the 2008 Beijing Olympics, Phelps was surpassed by an up-and-coming Serbian swimmer, Milorad Cavic, who even set a new world record in the Olympic semi-final. In the final, Cavic had set a blistering pace and was leading the race as they approached the finish. It seemed almost certain that Cavic would win, and Phelps' dream of achieving eight gold medals in a single Olympic Games would be shattered. However, in a thrilling finish, Phelps managed to make a seemingly impossible comeback and advanced timing technology confirmed that he touched the wall .01 seconds ahead of Cavic, securing the gold medal.
His victory showcased how the attention to detail of every aspect of his performance contributed to his continued dominance. Numerous coaches contributed to improved nutrition, advanced training and therapy, greater efficiency in his practice sessions, attention to the psychology of a winning attitude and the understanding that "staying the course" is never a good strategy for success.
The same is true in your dental practices. Most practices enjoyed upticks after Covid, and many have benefitted from continued busyness. But recently, team retention has been challenging, and new hires have diluted previously efficient and profitable systems. The busyness and understaffing has made it impossible to truly train new hires on the systems of YOUR practice. Coaching can make a huge difference. Just as with Michael Phelps, prior success does not guarantee future success. The incorporation of coaches who understand the many intricacies of success for a practice can cumulatively make a big difference in GREATLY surpassing the trend-line for YOUR practice. Smile Potential's multi-coach approach to holding the hands of every member of your team through the "tweaking" of systems and practices is guaranteed to guide your practice to its best year ever. See the chart below to see how Smile Potential has impacted on an assortment of practices in the NY metro area, and beyond. We welcome the opportunity to speak with you to discuss how Smile Potential can improve your swim in the pool of dentistry and help you achieve significantly improved personal and practice bests. We'll even put a gold medal around your neck to celebrate your success when we've helped you get to the finish line.
If you would like to find out more about how Smile Potential Coaching can help you continue to grow your practice, and become more productive and profitable, send us an email at coaching@smilepotential.com or call us at 516-599-0214.
CLICK ON THE CAMERA PHOTO BELOW
TO HAVE A COMPLIMENTARY ANALYTICS REVIEW
OF YOUR PRACTICE AND A FOLLOWUP ZOOM MEETING.
This spring enabled us to return to some activities for the first time since COVID. We recently conducted several Mastermind Dinners and some live CE events. It has been wonderful to have spoken in succession at the Greater New York, Chicago Mid-winter and Connecticut State Dental Meetings with full-day presentations. If you have a dental study group, a dental organization, or a group of referring doctors that you would like to help with growing their practices and helping them increase treatment acceptance, let us know and we will include you and your group on our calendar for the Fall.
If you would like to find out more about how Smile Potential Coaching can help you improve your systems of scheduling,
value creation and treatment acceptance, send us an email at coaching@smilepotential.com or call us at 516-599-0214.